by Howard Clemens
For many ambitious music and performance students, a class trip to New York City is the holy grail of rhythm. From jazz to classical to pop to Broadway Musicals, a student trip to New York City continues to be a premiere destination for student travel groups.
There are literally hundreds of musical landmarks and hotspots in the city to choose from, so deciding where to start can often be a music teacher's biggest challenge. However, Lincoln Center and Carnegie Hall, in particular, can offer students the kind of up-close and personal "blended learning" experience they aren't likely to forget. After all, studying contemporary music—and musical history—is one thing, but actually traveling to legendary musical destinations is a complementary learning experience that has the potential to excite and engage students even more than classroom studies.
For many aspiring musicians and performers, a gig at either Lincoln Center or Carnegie Hall is perceived as the apex of one's career. Following are some facts that students can learn online about these two major venues in New York City.
Student Tours of Lincoln Center
Constructed in the 1950s and 1960s as part of a massive community renewal project, Lincoln Center houses some of the nation's most famous musical landmarks, including the Metropolitan Opera House—home of the Metropolitan Opera—and the internationally renowned Julliard School. The school offers campus tours so make sure to have an educational travel company arrange one for a student group prior to visiting.
Lincoln Center is also known for a popular Meet the Artist School Series, a guided student tour that guarantees students VIP access to Lincoln Center landmarks and special performances not open to the public. A student travel company can pre-arrange all of this well in advance, ensuring music students touring New York City have an eye opening experience when they tour this legendary venue.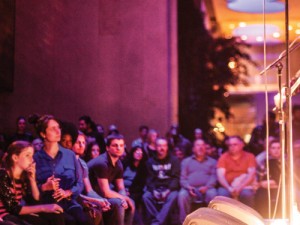 To fully understand the immensity and significance of Lincoln Center as well as the work that artists perform behind the scenes, students can prepare for their journey by viewing YouTube performances of Lincoln Center concerts and/or taking virtual tours of Lincoln Center on the Web. These types of preliminary activities are sure to provide a valuable historical context and amp up pre-tour excitement for the student group.
Carnegie Hall
For almost 130 years now, Carnegie Hall has been one of the world's most beloved classical and popular music venues. Indeed, well known musicians from George Gershwin to Louis Armstrong to Judy Garland to Led Zeppelin and the Beatles have played here. Whether a student wants to be a classical violinist or a rock-n-roll star, Carnegie Hall is a pilgrimage worth making. The Hall is also known for its extensive on-site educational resources: its Resnick Education Wing is impressive. It has 24 brand new spaces that are designed for students and music educators. The Weill Music Institute offers the kind of interactive, hands-on learning experiences that are bound to inspire music students —and galvanize them into dreams of a great future.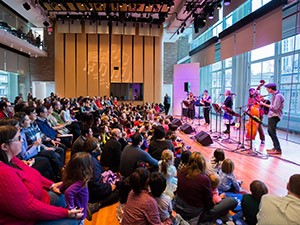 Post Trip Blended Learning Experience in Conjunction with Carnegie Hall
Even after a student tour of New York City is over, the learning experience may still continue. Students can join Carnegie Hall's Musical Exchange Program, an online community where students and young musicians can share performances, participate in virtual workshops, and network with each other. The Exchange program can be a great supplementary classroom learning experience that is ongoing. It also serves the dual purpose of opening possible doors for students who are serious about a musical career – which makes it a wonderful and potentially invaluable resource.
Online Sharing, Chatting and Documentary Work About the Class Trip to NYC
In the same spirit, teachers can encourage students to share their observations post trip with each other in school-facilitated chat rooms. Students can also film and photograph their group's tour, and have them collaborate in making a mini-documentary about their New York City experience. Some music educators may want students to try their hands at their own musical compositions, which they can then share on the Carnegie Hall Music Exchange or on their YouTube page. All of these experiences will stimulate creative minds to collaborate and share.
In short, when it comes to blended learning—especially in music, which is interactive by nature—the sky is the limit. At Carnegie Hall and Lincoln Center, students can really get a sense of just how exciting a career in music can actually be.
To learn more about scheduling a class trip to New York City that includes an inside look at Carnegie Hall and Lincoln Center, email info@educationaltravelconsultants.com or visit: http://www.educationaltravelconsultants.com.
Helpful Links for Music Educators:
http://www.carnegiehall.org/Education/Musical-Exchange-Online-Community/
http://www.aboutlincolncenter.org/education-community/lincoln-center-education/meet-the-artist/meet-the-artist