By Howard Clemens
What do Henri Matisse, Diego Rivera and Georgia O'Keeffe have in common? Their works can be found in the Museum of Modern Art (MOMA) in New York City. MOMA's permanent collection of international art is staggering in its enormity. Any student of art will want to visit this museum at some point. No student trip to New York City is really complete without a visit to MOMA. I recommend student travel groups interested in visiting MOMA to spend at least a half day touring this world famous museum.
MOMA's Permanent Collection Online – A Great Teaching Tool
For those educators who want to preview the work of well known artists before a student trip to NYC, most pieces in the permanent collection are viewable online. This is a wonderful way to familiarize students with the work of artists prior to a class trip to New York City. The permanent collection is in alphabetical order and works owned by MOMA are displayed in image format, making a preliminary study of artists in the collection easy and interesting.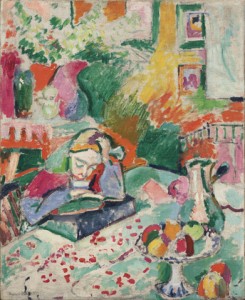 Henri Matisse: the Cut-Outs
Matisse is a French artist whose interest in drawing and painting the nude set him apart from his contemporaries early on. MOMA owns an extensive collection of Matisse's work. Matisse's last body of work, made in the late 1940s, is composed of cut-outs. He used paint, paper and scissors as his primary mediums to construct colorful and playful works of art. In this MOMA show, which will be on exhibit until February 8, 2015, students will see 100 cut outs (both small and large scale) along with related drawings, prints, illustrated books, stained glass and textiles. Running concurrently with this exhibition is MOMA's restoration and exhibition of Matisse's "The Swimming Pool" a wall-sized cut out once displayed in Matisse's own dining room.
The Paris of Toulouse-Lautrec: Prints and Posters
This exhibition displays the art, social life and talent of one of the most famous Parisian painters of the late 18th Century: Toulouse-Lautrec. His work documents the Belle-Epoch era in Paris from 1864-1901. The show will be on exhibit until March 22, 2015.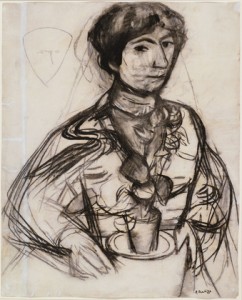 It includes posters Lautrec made for actual theatrical productions in Paris, lithographs, printed materials, illustrated books and 100 examples of Lautrec's best work. For student travel groups headed to NYC in late fall 2014 or early spring 2015, stop by the Bauhaus Staircase to participate in the Interactive Lounge. Here, students learn more about the entertainment, dining and personal spaces that inspired Lautrec's work.
Painting and Sculpture I & II
These exhibition rooms are designed to cover specific eras in art history, by offering a comprehensive look at it, while showcasing works of artists from MOMA's permanent collection. Painting and Sculpture I covers the period from 1880-1940; Painting and Sculpture II surveys 1940-1980. Both exhibits give an overview of stylistic movements, artists and themed works that exemplify these periods. Students walk away with a broader understanding of the way artists across the globe impact a time period by stimulating cultural conversations.
Teach Art, English and History on a Student Tour of MOMA
While Art teachers may find it easier to develop a customized tour of MOMA, History and English teachers will want to complement a study of a certain period in history or literature with an examination of art of the same period. It is possible to structure a tour geared towards these areas of study at MOMA, mainly because of the way exhibitions are organized. Teachers will want to take a look at MOMA's permanent and rotating exhibitions prior to planning a tour, to focus the educational experience.
Consult with an educational travel company to create the perfect student tour of MOMA to fit curricular needs. For more information about student travel itineraries to New York City, visit http://www.educationaltravelconsultants.com.