by Howard Clemens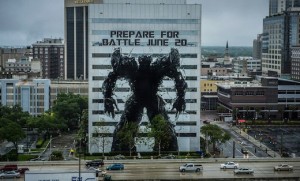 School trips headed for Orlando, Florida now include requests to visit Universal Orlando Resort. For kids, teenagers, and adults, the park includes so much to remind the visitor of the glittering world of Hollywood. Universal Studios is known for its interactive presentation of familiar movie titles. For example: The Wizarding World of Harry Potter, Universal Orlando's Horror Make Up Show and Transformers:  The Ride – 3D.  Theme parks include 'rides' that help participants step inside the movie experience with a lifelike or fantasy setting that envelops the senses. Today, Universal Studios is more popular than ever and is definitely worth a trip when visiting Orlando.

Universal Studios Adds TRANSFORMERS to Thrill Student Travelers
One of the newest, most exciting rides is TRANSFORMERS:  The Ride – 3D.  This state-of-the art experience is incredible and memorable.  TRANSFORMERS movie director Michael Bay says, "The ride envelops the audience and makes them feel like they're in the world of Transformers, that they're in the midst of these robots… I wish we could do this with the movies."
Student Travel Groups Meet Harry Potter at Universal Studios
The Wizarding World of Harry Potter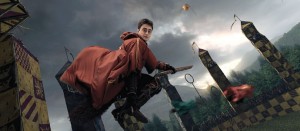 at Universal Studios brings to life this now iconic story of characters.  Come face-to-face with malevolent creatures on the Forbidden Journey ride, making its way through the familiar classrooms of Hogwarts School of Witchcraft and Wizardry.  Then take Dragon Challenge, climbing aboard either the Chinese Fireball Dragon or the Hungarian Horntail Dragon.  Both rollercoasters are the highest imaginable speeds, with each dragon giving a completely different ride.  See the Triwizard Tournament and the Frog Choir where Hogwarts students sing familiar wizarding songs.
Wet 'n Wild
Universal Studios Wet 'n Wild is known around the world for its unique water experiences, from the Brain Wash extreme tube ride with a 53-foot vertical drop, to THE BLACK HOLE: The Next Generation where a two-person capsule blasts off in exhilarating tunnels.  For the truly adventurous there's the BOMB BAY, a heart-stopping 76-foot vertical slide, almost as exhilarating as a roller coaster, only wetter.
Hollywood Make-Up Lesson
Universal Orlando's Horror Make-Up Show is not to be missed!  Learn firsthand how all the creepy oozing is made in Hollywood.  See top make-up and special effects artists create their amazing realistic effects from Hollywood's blockbuster hits.  This show contains amazing movie clips, movie props, creature make-up demonstrations, and there is also a one of a kind collection of authentic props from some of Universal Studio's most legendary horror movies of all time.  Not to be missed!
Universal Studios Orlando Award Winning Rides
Students can plan ahead to make sure they try Universal Orlando's award-winning rides – more than any other theme park.  The park's most honored attraction is The Amazing Adventures of Spiderman.  This ride has won Amusement Today's Golden Ticket Award for the world's Best Dark Ride seven times in a row.  It has also won the Best Attraction award, also known as the THEA award, which is widely regarded as the Oscar of theme park awards.  Other THEA award-winning rides at Universal Orlando are The Simpsons Ride, Revenge of the Mummy, Terminator 2: 3-D, MEN IN BLACK Alien Attack, The Incredible Hulk Coaster and others.
Dining and nightlife are as exciting at Universal Orlando as the daylight hours. There are also a variety of nightclubs and cookouts.  Student trip leaders may want to schedule an authentic luau on the beach. Plan at least one evening meal at Universal's Cinematic Spectacular Dining Experience.  While eating delicious food students can view 100 Years of Movie Memories, which is the perfect end of a day on blockbuster thrill rides in the park. The Blue Man Group plays at Universal Orlando, truly an entertainment treat. Blue Man Group is known across the world as one of the most bizarre and thrilling musical experiences of a lifetime.
There's so much more to participate in with Live Rock – live music at the Hard Rock Live Café.  Also there's City Walk's Rising Star, not at all a typical karaoke club. Participants grab a microphone and perform with a live band and a complete set of real live backup singers.  There are an impressive number of songs to choose from, too.
Get started planning a student trip to Universal Orlando – it's the ultimate experience of Americana through the lens of Hollywood.  Schedule a senior class trip to Orlando in the fall to ensure accommodations in the spring.
Schedule a student group tour of Orlando that includes a visit to Universal Orlando Resort.