by Howard Clemens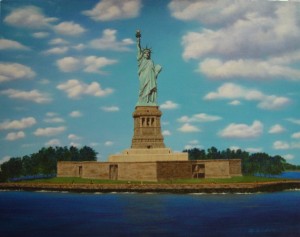 Post Hurricane Sandy damage does have an affect on student groups, because as of February 2013, the Statue of Liberty, a major NYC student travel destination, is still closed.  But student tour groups can still experience an awe-inspiring view of Lady Liberty by taking a scenic and exciting cruise around it. The famous landmark, located on its very own 12 acre mini piece of land known as Liberty Island, was flooded out—though fortunately not damaged—when Hurricane Sandy hit it last October.
Hurricane Sandy put nearly 75 percent of Liberty Island underwater. The island is still without power, but generators are being used to light the statue, so students will still be able to appreciate the wonder of seeing it lit up at night. The Statue of Liberty was undergoing renovation and had reopened to the public on October 28 of last year—her 125th anniversary—only to be closed again the following day when the hurricane hit.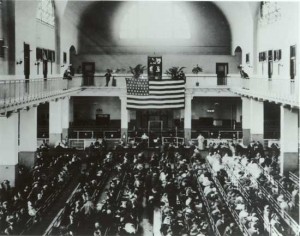 Student Travel Leaders, Alternatives for Trips to NYC Include Boat Tours
Historical Ellis Island, located in nearby Jersey City, NJ, is also still closed to visitors. The Island was almost completely submerged during the storm, and is still in the process of being cleared of debris and restored to normal, but students will still be able to see it by cruising around it. There are many Harbor tour companies in the NYC area that go all over Manhattan Island, some of which, like City Sights New York, feature dinner or brunch. Circle Line Sightseeing Tours offers day or night cruises ranging from three hours to 75 minutes. It's easy to make a day or night-out of the expedition, depending on the particular teacher's objectives and the student travel group's schedule. One of the area's most popular cruises is the Statue of Liberty Harbor Cruise, which departs 14 times a day on the half hour. As the historical entry point for millions of immigrants, Ellis Island is an important site for any student tour of NYC to include.  Staten Island, another popular student travel destination, is accessible, though parts of it are still undergoing relief efforts.
Student Tours to NYC Offer Many Options Despite Closings
No teacher or student travel group leader should have to feel that their students are going to be compromised by the closures or that their students are going to miss out on one of the highlights of a student tour of New York City.  There are still a multitude of cultural sites for students to see in the city. Some of the most popular ones include the Broadway theater district and Times Square, the United Nations, Radio City Music Hall, Rockefeller Center, and the Metropolitan Museum of Art. Students can also visit Greenwich Village, Chinatown, and Little Italy to immerse themselves in the kinds of hands-on, authentic cultural experiences that only the Big Apple can offer.
Post Sandy Experience of NYC Landmarks Affords Antique Historical Perspective for Students
It should also be remembered that post-Hurricane Sandy boat tours around the Statue of Liberty and Ellis Island can provide students a unique historical perspective, as closures of this sort are obviously rare. Combining a cruise around the sites with visits to other important NYC landmarks can be an enlightening way for students to try to put contemporary events and challenges into perspective, especially surrounding issues of diversity and immigration.  Visiting Ellis Island and seeing the Statue of Liberty by boat is a reminder that these issues must be incorporated into studies in ways that will enrich their understanding of the times they live in. Hurricane Sandy is also a pivotal point in NYC history, so such perspectives have value as a regional examination, as well.
There is a tentative reopening date of October 2013 for both the Statue of Liberty and Ellis Island. Student travel organizers can keep abreast of developments by visiting the official National Park Service website, or visiting their Twitter page.
For more information about student trips to NYC, request a quote online.